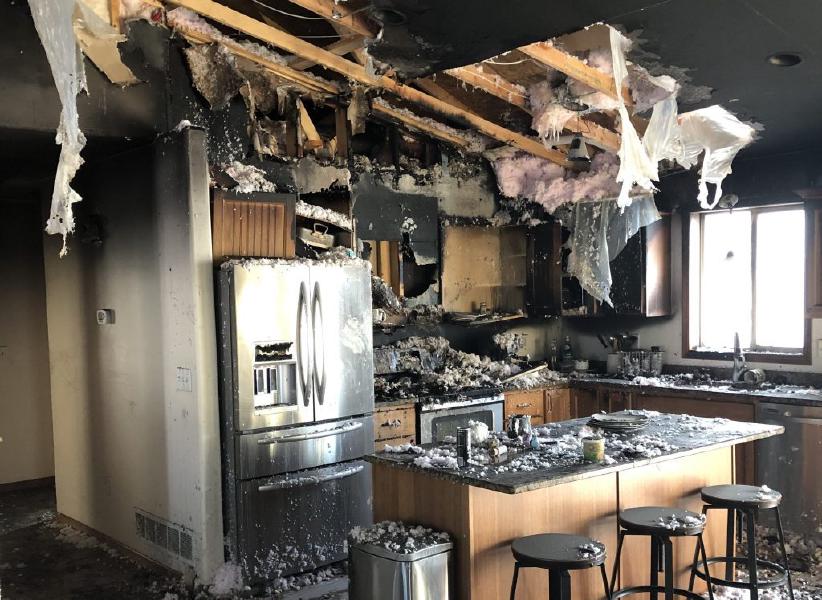 Experiencing a fire loss can feel overwhelming to say the least. Whether it is your home or business, we understand the complexity of the damage and the urgency to salvage damaged items and restore your property in a timely manner. Let our certified team of professionals guide you through the process with our knowledge and experience.
Contact Us 24/7/365 at 855-4ECGNOW to schedule an appointment with an experienced project manager onsite.
Additional related services:
Water Restoration, Smoke Damage, Soot & Odor Removal After a fire is extinguished you are usually left with smoke damage, soot damage, and odor. ECG has all the resources and knowledge to remove these elements from your home or business by using specific cleaning methods and/or to help you document total loss items.
Contents Restoration
Contents Restoration applies to many different items & precious belongings that have been damaged after a fire or water disaster in your home or business. We have all resources to clean, restore, and/or document total loss items. This is a delicate process and we help walk you through it with compassion & ease. Also see Emergency Packing & Storage & Textile & Electronics Restoration
Emergency Packing & Storage
After a flood or fire loss we can help you sort through everyday items as well sentimental items. We understand that it can be challenging and upsetting given the circumstances. We are here to walk you through the process with care and empathy. From dishes in the cupboards up to large pieces of furniture, we treat every item with special attention. Once the restoration is complete, we deliver your possessions back to your home with the secure knowledge that all your property has been cared for as if it were our own.
Air Duct Cleaning
Air duct cleaning is not only an essential part of home maintenance, it is also a service completed in many cases following a disaster in your home or business.
Textile & Electronic Restoration
We partner with experts in our industry that offer textile and electronic restoration services. They work closely with our team to document specific items and determine what can be cleaned and restored as well as what will need to be replaced. We understand that every item in your home is special to you and this is why the newest technology and methods will be used to determine what is salvageable.
Carpet Cleaning
Carpet Cleaning is a service often provided after a fire or flood loss if carpet or rugs are salvageable. Our technicians use high quality, truck mounted equipment to provide the deepest clean.
Board Up Services (24/7 Emergency Services)
In some cases board up services are provided to prevent additional damage to your property. It is best to hire a team of professionals to properly board up & secure your home or business after a disaster.